Today I bring you my first giveaway!!
I started knitting these fingerless gloves (from the pattern Dashing, by Cheryl Niamath) with no particular recipient in mind. A few people came to mind during and after the knitting process, but when I came across this website this morning, I decided to take part (sorry Rowan, but you can still enter!).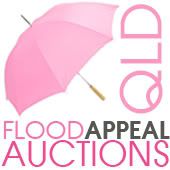 I had been wanting to do a giveaway for a while, and am so happy to combine my love of knitting with something to help a community in need.
Here are the rules for the giveaway:
1) Donate $5  (AUD) to the Queensland Premier's Flood Relief Appeal or to the Red Cross Victorian Flood Appeal. You receive one entry for each $5 donation. If you donate $20, you get 4 entries.
2) Leave a comment on this post with your receipt number.
3) This giveaway is open to everyone no matter where you live. I will cover all postage costs.
4) A random number generator will choose the winner of the giveaway on a to-be-announced date. I need to do more research on the website and then will post the date by tomorrow (1/21/11). Comments will close on January 25th at 9pm (EST). Good luck!
The winner is Adrienne: "Beautiful job knitting and yummy yarn!"
Congratuations!! And thanks for participating everyone. We raised $75!!!
For those of you who might be interested, the gloves are knit with Debbie Bliss Cashmerino chunky yarn- a combination of merino wool, microfibre and cashmere!
Happy donating!!